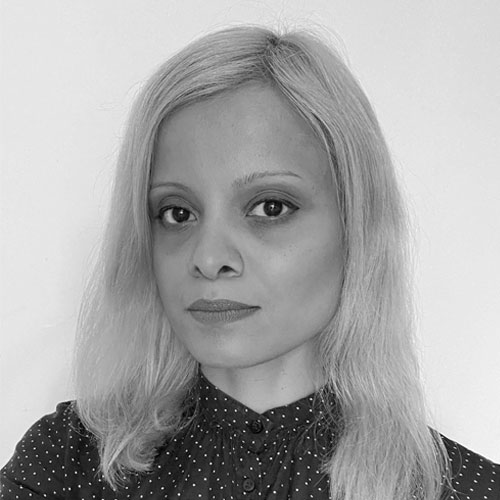 Pavitra Wickramasinghe is a multidisciplinary artist mainly concerned with new ways of conceptualizing the moving image and conventions of seeing.
Pavitra's work has been exhibited in numerous local, national and international venues such as Chroniques, International digital arts biennial (France), OBORO (Montréal), Kunstkraftwerk (Germany), SIGHTINGS, Leonard & Bina Ellen Art Gallery (Montréal), Yeosu International Art Festival (South Korea), Centre des Arts Enghien-les-Bains (France), Cable Factory (Finland), Centro Cultural del Matadero (Spain) and Access Gallery (Vancouver) among others.
She is a recipient of numerous residencies, awards and grants including, Art Omi (NY), La Chambre Blanche (Québec), Pépinières Européennes pour jeunes artistes, (Spain), UNESCO-Aschberg Bursaries for Artists Programme, Changdong Art Studio, National Museum of Contemporary Art (South Korea), Canada Council for the Arts and The Claudine and Stephen Bronfman Fellowship in Contemporary Art.
Pavitra's project Île flottante / All is Water is currently in a permanent exhibition at the Montreal Museum of Fine Arts.