Marilou Laneuville in residency in Montreal
Montreal
October 16th – 29th
Molior welcomes Marilou Laneuville, head of exhibitions at the Contemporary Art Museum of Lyon (France).
From October 16th to 29th, she will be taking part in a Montréal networking residency organized by Molior.
For two weeks, Mrilou will be welcome to visit artists' studios, tour a selection of institutions, art centers and galleries in Montreal, and meet with a wide range of Canadian arts professionals. Marilou will give a public presentation of her work and the artistic context of MAC Lyon on Wednesday October 25 at the Espace cercle carré (RSVP here).
This residency is both a professional development project, a network relationship consolidation, a discovery of artistic approaches and an opportunity to be inspired by local creative activities in view of developing future projects.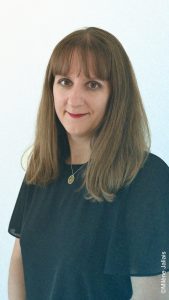 Originally from Canada, Marilou Laneuville is in charge of exhibitions and publications at the Contemporary Art Museum of Lyon (macLyon), where she has worked for the past fifteen years. She oversees the coordination of exhibitions and publications. She recently curated the monographic exhibitions AYA TAKANO – New Myth (2023), Nathalie Djurberg & Hans Berg – The Skin Is a Thin Container (2023), Crossover: David Posth-Kohler x Bruce Nauman (2022), Christine Rebet – Escapology (2021), as well as co-curating the group exhibition Comme un parfum d'aventure (2020-2021). Since 2019, she has also been co-artistic director of Jeune création internationale, an exhibition devoted to emerging artists and presented as part of the Biennale de Lyon.
This project is supported by the Ministère des Relations internationales et de la Francophonie du Québec and the Ministère de l'Europe et des Affaires étrangères de la République française, within the framework of the Commission permanente de coopération franco-québécoise (CPCFQ) and the Canada Council for the Arts.