Interested in notions of collaboration in the digital arts, this cohort brings together 15 international curators who will take part in various activities during the event. In response to the symposium's introductory presentations and thematic conversations, all the participating curators will attend an open space to propose new topics that will then be addressed in three more intimate workshops. These discussions will pave the way for various kinds of contributions to a publication that will be developed within this website.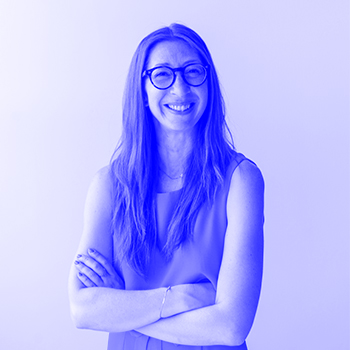 Marie-Eve Beaupré (CAN)
Curator of the Collection, Musée d'art contemporain de Montréal
Marie-Eve Beaupré is the curator of the collection at the Musée d'art contemporain de Montréal. Since 2016, she has curated "Pictures for an Exhibition", an evolving cycle of exhibitions based on dialogues between works from the collection and recent acquisitions. From 2014 to 2016, she held the position of Curator of Contemporary Quebec and Canadian Art at the Montreal Museum of Fine Arts. Over the past fifteen years, she has collaborated with various organizations as a curator, author and jury member. She worked at the Galerie de l'UQAM from 2004 to 2012 and has conducted inventories of the studios of Guido Molinari, Edmund Alleyn and Betty Goodwin, among others.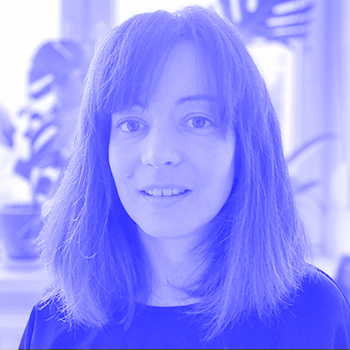 Irena Borić (HRV/SVN)
Curator and art critic
Irena Borić (1982) is an art historian who works as an independent curator and critic. She holds a MA degree in Art History and History (2009) from the Faculty of Philosophy, University of Zagreb and a MA degree in Arts and Heritage: Policy, Management and Education (2011) from Maastricht University. She often works within temporary collectives that give form to projects projects such as Shame on You! (2013-2017), net.cube (2015-2017) and Economies of Love/Politics of Feelings (2011-14), which contained both artistic and educational programs. Her recent exhibitions include Truth that Lies, as co-curator, Utrecht, the Netherlands (2019) and Earth Song's Low Frequency Tones, Velika Gorica, Croatia (2019). She is a member of AICA and a co-editor at INCA press. At present, she curates educational programs for the Multimedia Center KIBLA in Maribor, Slovenia.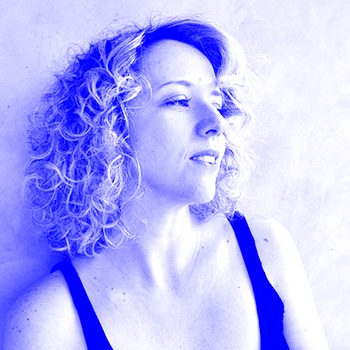 Juliana Braga (BRA)
Manager of Visual Arts and Media Department, SESC
Juliana Braga (São Paulo, Brazil. 1976) is a graduate in History, a specialist in Museology Studies and holds master's degree in Public Policy Management. She is the manager of the Department of Visual Arts and Media Arts at SESC São Paulo – a private non-profit Brazilian organization supported by entrepreneurs in business, tourism and the service industries. For more than 70 years, SESC has been innovating and introducing new models of cultural interaction and education as basic tenets for social transformation. SESC's network in the state of São Paulo includes 43 locations dedicated to culture, sports, health and food, children and youth development, senior citizens and social tourism, among others. In the specific field of visual and media arts, the institution promotes exhibitions, artistic workshops, digital labs and public programs that present contemporary art and visual culture to a diverse range of visitors.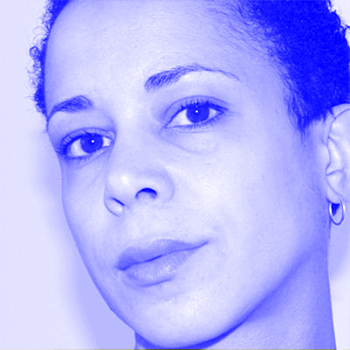 Natacha Clitandre (CAN)
Programming Coordinator, Ada X
Natacha holds a BFA from UQAM and an MA in theory and practice of contemporary art and new media from Université Paris 8 and École nationale supérieure des arts décoratifs (ENSAD). She also studied, on scholarships, at both Brown University and RISD in the US. Her work has been exhibited in Paris, Nantes and Brussels, and North America, including shows in Montreal, Laval, Quebec City, Pittsburgh, New York City and Baltimore. She currently lives in Montreal, working as a Programming Coordinator at Ada X which is a bilingual feminist artist-run centre engaged in exploration, creation and critical reflection in media arts and digital culture. The centre supports the production and dissemination of work by women, trans, non-binary and queer artists. Natacha Clitandre also works as an independent curator.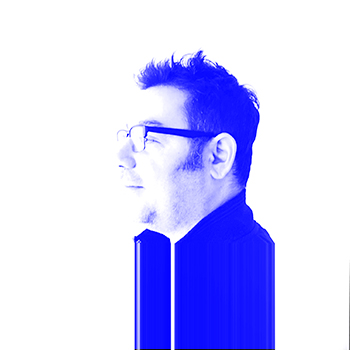 Éric Desmarais (CAN)
General and artistic director, Sporobole
Eric Desmarais, who holds an MFA from Université du Québec à Montréal, is the artistic and general director of Sporobole, an artist-run centre located in Sherbrooke, Quebec, Canada, that accompanies artists with digital, sound and visual practices from concept to realization. In 2014, Sporobole set up the Interface: art science program which brings artists and science researchers together for long-term residencies. Artists have thus been able to participate in artificial intelligence, mechanical engineering, biotechnology, astrophysics and quantum physics laboratories. Éric Desmarais is currently the president of the Conseil québécois des arts médiatiques , of which he has been a sitting member since 2010.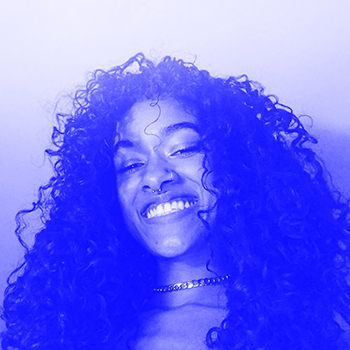 Anastasia Erickson (USA/CAN)
Art historian, curator, artist and gallery coordinator
Anastasia (she/ her) was born in Chicago and has been a guest in Tiótia'ke since transferring to Concordia for her BFA. Under the guidance of Dr. Heather Igloliorte, she is continuing her research and pursuing a master's degree in Art History: her work aims to critically and lovingly examine the intersections of Afro and Indigenous futurisms. While studying, Anastasia maintains her position as a research assistant at The Initiative for Indigenous Futures and Aboriginal Territories in Cyberspace, which gives her the chance to investigate new ways of advocating for youth of colour and for our future descendants. She has been an intern at the Montreal Museum of Fine Arts, and is one half of an artistic duo with Kahentawaks Tiewishaw.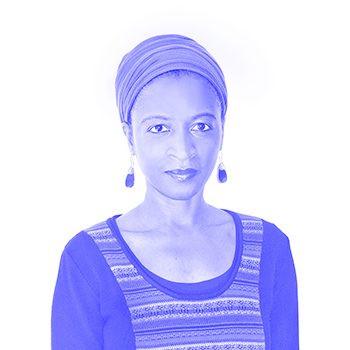 Dominique Fontaine (CAN)
Curator
Dominique Fontaine is a curator. In 2005, she founded aPOSteRIORI, a non-profit organization that focuses on curatorial research and innovation in the fields of documentation, development, production and the promotion of various contemporary artistic practices. Since 2013, she has been working as a consultant curator for Toronto's Royal Ontario Museum's (ROM) "Of Africa" program. Recent projects: Here We Are Here: Black Canadian Contemporary, Art Gallery of Nova Scotia 2019, Royal Ontario Museum, Toronto, and Montreal Museum of Fine Arts, 2018; Dineo Seshee Bopape: and- in. the light of this._______, Darling Foundry, Montreal, 2017; Repérages ou À la découverte de notre monde ou Sans titre, articule, Montreal, 2016; Between the earth and the sky, the possibility of everything, Scotiabank Nuit Blanche Toronto, 2014. She is a member of AICA-Canada, the American Association of Museum Curators (AAMC) and of the International Contemporary Art Curators Association (IKT).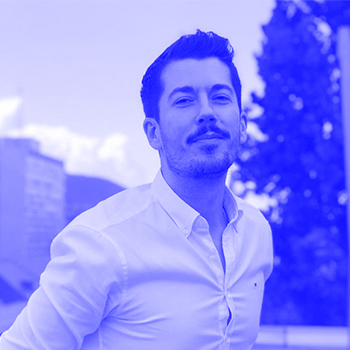 Béla Támas Kónya (HUN)
Head of Conservation Department, OMRRK
Béla Támas Kónya is currently the Chief Operating Officer and Head of Conservation at Hungarian National Conservation and Storage Center (OMRRK) at Museum of Fine Arts, Budapest. He holds a PhD in Media art preservation (theory and practice) and an absolutorium from the Hungarian University of Fine Arts Doctoral School. Since 2008, his primary role has been dedicated to the development and implementation of the collection care strategy, with a focus on contemporary art at Ludwig Museum - Museum of Contemporary Art, Budapest. His main responsibilities include managing the Collection Care and Conservation department, the conservation of contemporary art objects and the management of exhibitions. Furthermore, his role involves the promotion of contemporary art, including media art, which belongs to our cultural heritage. He also ensures that cultural diversity is promoted as a fundamental value, and he oversees the design and development of projects which involve close cooperation with national and international partners. Moreover, he administers the Development and implementation of a long-term Collection Care and Digitization Strategy and he is involved in the development of the future Institute of Collection Care Methodology.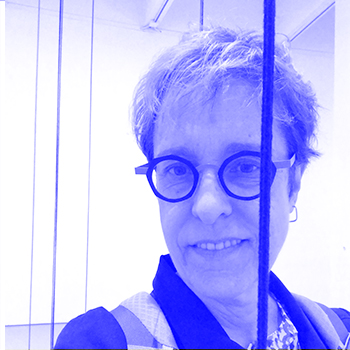 Doris Kosminsky (BRA)
Designer, artist, professor and curator
Doris Kosminsky is an information designer interested in interdisciplinary art approaches to represent and visualize data. She holds a doctorate degree in design from the Pontifical Catholic University of Rio de Janeiro, and was a visiting researcher at the University of Calgary. She is a researcher and professor in both the Visual Arts and Design graduate programs at the Federal University of Rio de Janeiro (UFRJ). She is also a founding member and coordinator of the Laboratory of Visuality and Visualization (labvis.eba.ufrj.br). Kosminsky was the curator of Numerical Existence (2018), the first international exhibition of artistic data visualization in Brazil.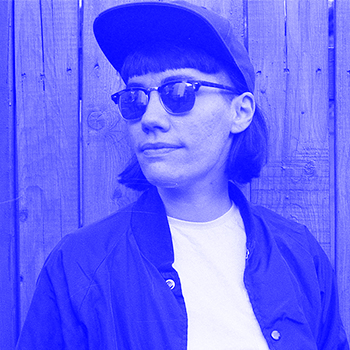 Camille Larivée (CAN)
Director of Programming, Indigenous Curatorial Collective
Camille Larivée is a street artist, independent curator, writer, and art worker based in Tiohtià:ke/ Montréal. Their curatorial practice revolves around the invisibility of BIPOC and 2SLGBTQQIA+ artists and muralists in urban public spaces. Camille is the Director of Programming for the Indigenous Curatorial Collective / Collectif des Commissaires Autochtones (ICCA). Their last projects include the curation of the project We are not made of bricks and dust for the Réseau Accès Culture and a residency at Artexte for the Wikipédia Art+Feminism initiative.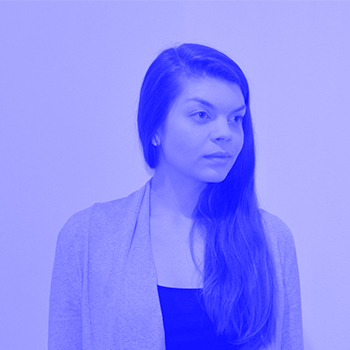 Lívia Nolasco-Rózsás (HUN/DEU)
Scientific associate and curator, ZKM
Lívia Nolasco-Rózsás is a curator and researcher. Since 2006, she has curated exhibitions of contemporary and media art worldwide at institutions such as the ZKM | Center for Art and Media (Karlsruhe), Chronus Art Center (Shanghai), Tallinna Kunstihoone (Estonia) and Műcsarnok (Budapest). Her focus is on the constantly changing media of contemporary art and how it intersects with various disciplines. She has initiated and developed thematic exhibitions that raise questions about the genealogy and social impact of planetary computation and computer codes, electronic surveillance and democracy, and synesthetic perception. In 2019, she began research in curatorial studies on the "virtual condition" and its implications for the exhibition space at the Academy of Fine Arts Leipzig, and became acting head of the international collaboration project entitled BEYOND MATTER at ZKM | Karlsruhe, which she initiated and in which institutions such as Centre Pompidou, Aalto University and others participate.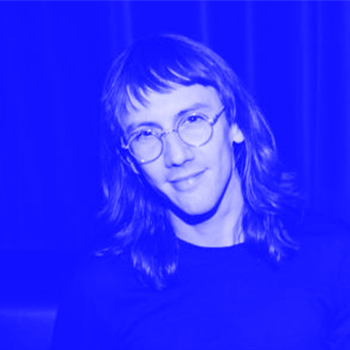 Mikhel Proulx (CAN)
Art Historian
Mikhel Proulx is a researcher in network culture and contemporary art. He also is a PhD candidate and instructor in the department of Art History at Concordia University, Montreal, and holds degrees in drawing, media design and art history. He has organized exhibitions around the world, primarily in cities where he has lived, such as Calgary, Berlin, Jerusalem and Montreal, where he currently resides. Proulx is a Joseph-Armand Bombardier Canada Graduate Scholar and a Jarislowsky Foundation Doctoral Fellow in Canadian Art History. His focus is on contemporary art, technology, Queers, archives and the Internet.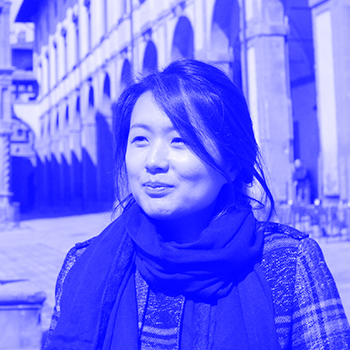 Seihee Shon (KOR)
Curator
Seihee Shon is an independent curator and educator based in Seoul. Recently, her series of essays focusing on the development, practice and role of media art platforms in Korean media art history was published in Monthly Art (2020), and a review of "City, Digital, Technology" in the catalogue for the exhibition dot. dot. dot. (grunt gallery, Canada). Her latest exhibitions include Parallel Landscape (2019, Incheon), Remembering or Floating (2017, Oslo) and Shall We Dance? (2015, Seoul). Shon worked as a curator for Seoul International ALT Cinema & Media Festival in 2015-2016. She has MA degrees in History of Art (University of York, UK) and in Art Museum and Gallery Education (Newcastle University, UK).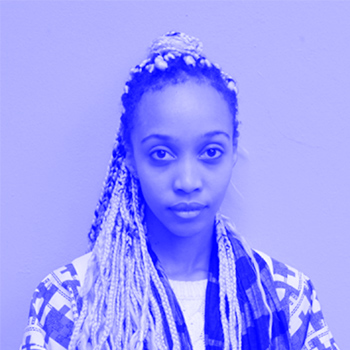 Elisabeth Efua G. Sutherland (GHA)
Curator, Artist, Educator and Cultural Producer
Elisabeth Efua G. Sutherland comes from a background in theatre and contemporary performance, and has a career that also encapsulates movement practice, cultural production, new media, film and storytelling. Her personal and artistic practice is broad in scope and depth, covering genres from sculpture, drawing, dance, sound, film, design and construction, to education and technology. Her work with collaborators continues to evolve, as do the subjects of her inquiry.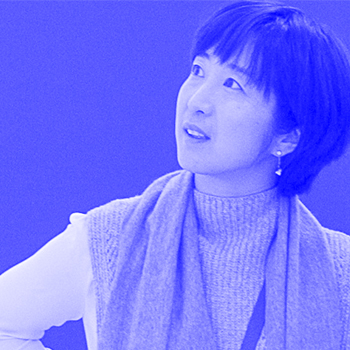 Soojung Yi (KOR)
Curator at National Museum of Modern and Contemporary Art, Korea
Soojung Yi was born in Busan, Korea. She majored in Aesthetics at Seoul National University and received an MFA with a thesis titled "Contemporary Art and Trauma: Trauma and Recovery in Niki de Saint Phalle via Judith Herman. She is interested in trauma and how such memories are extended into the community. Yi previously worked for Daejeon Museum of Art as a curator specialized in media art and for the Art Center Nabi as a creative director. Art Center Nabi is Korea's most important public institution devoted to the media arts. While there, she carried out media research with Seoul-based artists to set up an interactive public media façade. She joined the National Museum of Modern and Contemporary Art in 2012 and has been working to develop media arts exhibitions and projects. Her previous projects include "The Future is Now! - New Media Collection from MMCA, Korea," "Younghae Chang Heavy Industries" (2013), "Shirin Neshat" (2014), "Infinite Challenge-Women Media Pioneers in Asia," "Anechoic Project-experimental films and music performances" (2014), and "William Kentridge" (2015). Her work is guided by the themes of trauma, memory and its recoveries.